Insights
Construction 2021 Summer Interns: Ben Post and Parker Beal
August 20, 2021
"Summer internships help students figure out whether what they're studying is really what they want to do," said Wade Jueneman, McElroy's vice president. "As a company, we benefit from the fresh ideas college students bring. We can also build relationships with promising recruits to help fill future roles in our company." This year, McElroy's was pleased to host two outstanding engineering students: Ben Post and Parker Beal.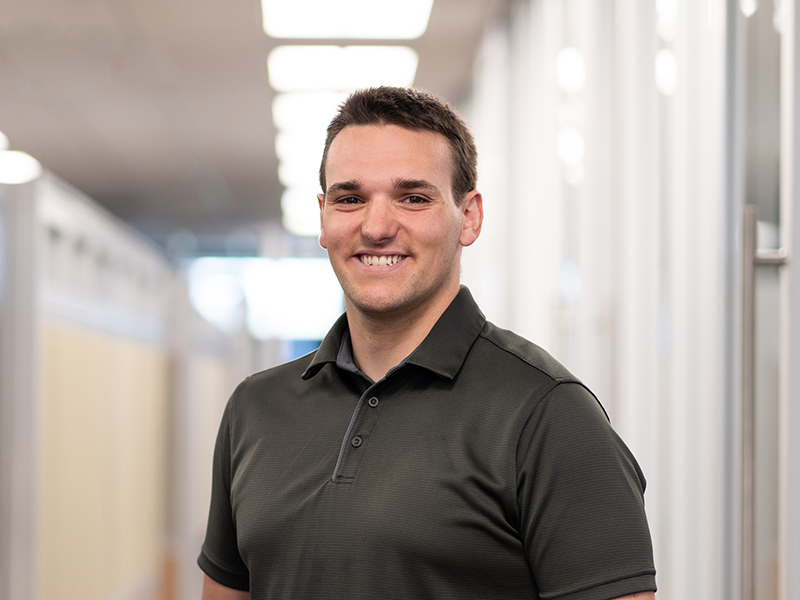 Ben Post
Ben grew up on a farm in Meriden, Kansas, where he was home schooled. He is in his final year of studies through the GE Johnson Department of Architectural Engineering and Construction Science at Kansas State University. Ben is completing a dual major in architectural engineering, as well as physics. On Saturday, July 31, 2021, Ben was married to Hannah Allen – who is also an exceptional K-State architectural engineering student. They make their home in Manhattan. "My relatives are all in this area, and family is very important to me" said Ben. "I'm looking forward to building my career in northeast Kansas."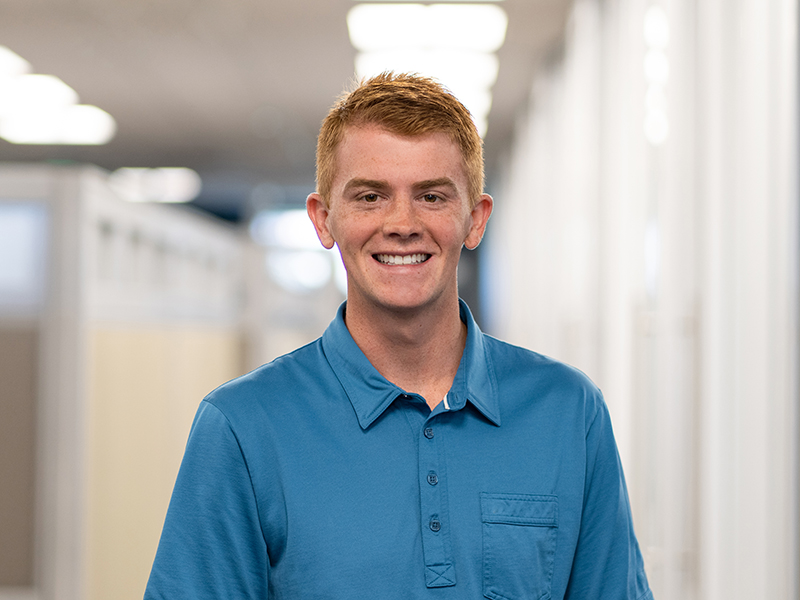 Parker Beal
Parker is a Topeka, Kansas, native who attended Auburn-Washburn schools. He is a high-school state golf champion – twice as an individual, and once on a team. Parker is completing his bachelor's degree in architectural engineering at the University of Kansas and is on track to also earn an MBA there. He lives in the Alpha Nu – Beta Theta Pi fraternity house and serves on the board as house manager. "I enjoy working with my hands," said Parker, "so I fix things around the Beta house when I can, and hire the right people when I can't." Parker is a son of Paula and Dan Beal, McElroy's president, and he's a great-grandson of McElroy's founder, Homer McElroy.
McElroy's contributions
Ben and Parker both provided valuable services under the direction of Wade Jueneman in McElroy's commercial construction department. Ben worked at sizing and designing mechanical systems, such as domestic water and sanitary waste systems. He also calculated HVAC loads to determine appropriate duct sizing. Parker helped with a design-build project for a new health clinic. He used Autodesk Revit to draw mechanical, electrical and plumbing systems, produced in-field as-built drawings, and created commercial construction building schedules. "Both of these young men are very bright and talented," Wade said. "They'll make a positive impact for whichever companies they join in the future. I know we'd be pleased to have them with McElroy's."