Insights
70 Years – One Philosophy
April 27, 2021
On May 1, 2021, McElroy's, Inc. celebrates our 70th anniversary. Homer McElroy founded the company in Topeka, KS in 1951 with dedication to exemplary customer service, exceptional craftsmanship and a passion for creating long-lasting relationships. Homer recognized that providing the best possible experiences for customers requires having the finest employees. Recruiting and retaining top-notch employees has been core to the McElroy's philosophy since day one.
Family Tradition
In 1973, Homer's son Jerry McElroy took the company's reins. Building on Homer's foundation, Jerry grew McElroy's into northeast Kansas' premier mechanical, plumbing, heating and air contractor. Today Jerry's son-in-law, Dan Beal, serves as president. Jerry's nephew, Greg Hunsicker, is vice president of residential HVAC. Both men are quick to reinforce the core values that are being carried forward through them – the McElroy's third generation – and the entire McElroy's team.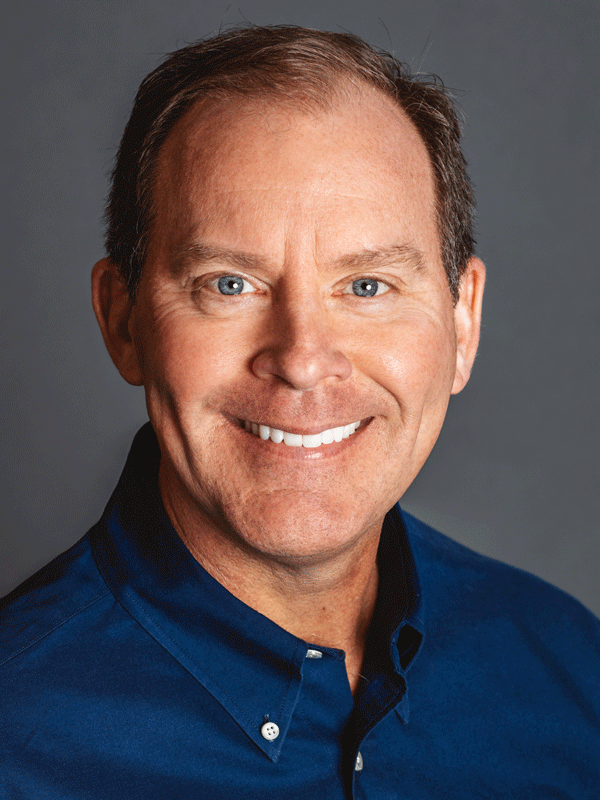 Core Values
"People want to work with people they like and respect," said Dan Beal. "That's as true among co-workers as it is in customer relationships." A key part of successful relationships is having shared values. Dan explained, "We have five core values that we accentuate: having a positive attitude, being trustworthy, being a problem solver, excellent craftsmanship and service to others. We're blessed to have outstanding employees who exemplify these values every day – and that makes McElroy's both a great place to work, and a terrific company to work with."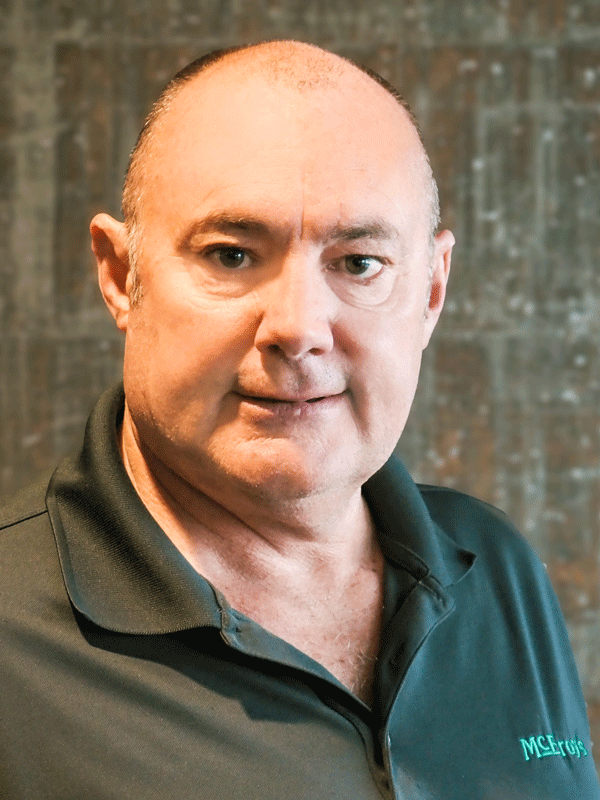 Service to Generations
"Homer's dedication to building long-lasting relationships is still going strong," said Greg Hunsicker. "Generations of families in our area continue giving us the privilege of providing their plumbing and home comfort services." That's because the same things that were important in 1951 remain paramount to the company's business philosophy today. "It's all about taking excellent care of the customer," Greg explained. "Our outstanding team provides a trustworthy, high-quality product, and we always stand behind our work."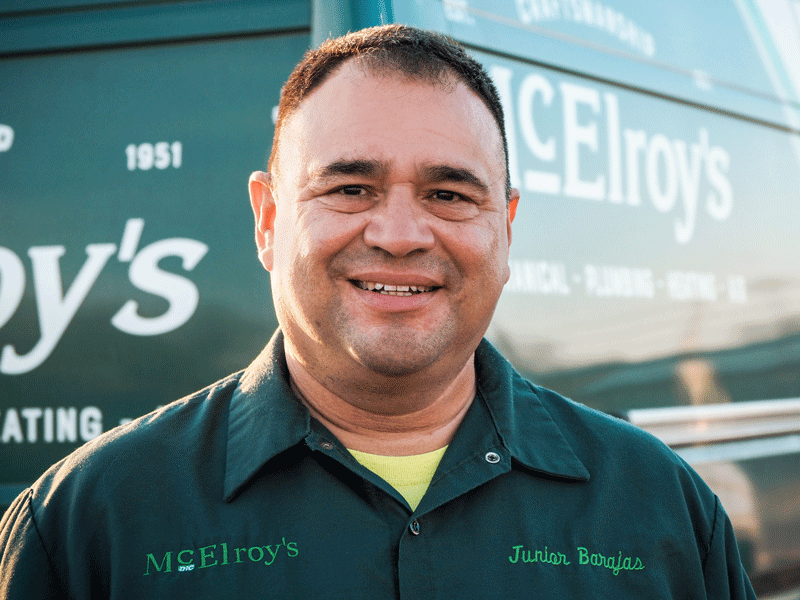 Mentoring Culture
When a company wants to last for generations, hiring terrific employees is just the beginning. McElroy's invests in employee betterment through continuing education, providing advanced tools and innovative software, and an unparalleled mentoring culture. "When I started at McElroy's 15 years ago, I knew a lot about plumbing," said Junior Barajas, "but there's always more to learn. I learned a lot from Steve Hane and Shawn O'Malley, for example. Shawn and I still trade tips all the time. At McElroy's someone will always help you grow."
Growth Through Innovation
A company doesn't thrive for 70 years by staying the same. The long history of McElroy's is fueled by innovation. "Since Homer's day, we've always been quick to adapt to changes," said Dan. "We've maintained a strong residential business, and have built an ever-expanding focus in designing and building mechanical systems for major construction, and in providing repair and maintenance services to commercial and industrial clients." Today, McElroy's is on the leading edge of computer engineering technology that fosters valuable collaboration among architects, engineers, contractors and tradesmen. And most recently, McElroy's has been an innovator in providing indoor-air sterilization systems such as Ultraviolet-C.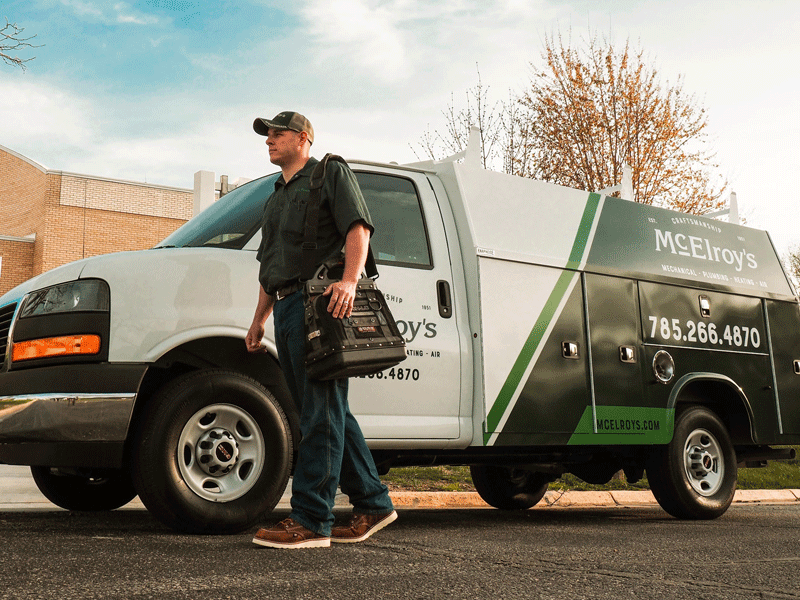 Doing Our Level Best
"I think Homer would be very proud of where his namesake company is today," said Greg. "You can see more than 100 vehicles bearing the McElroy's name in operation all around northeast Kansas. The company's success is because some of the best technicians anywhere work out of those vehicles. Behind them stand outstanding engineers, project managers, customer service staff and office personnel – all of us striving to do our level best for the customer, and each other, every day."