Insights
Advisors Excel: Ductwork in the Clouds
January 26, 2021
"It was important to provide an inspirational work environment," said Lauren Fitzpatrick, an architect for Schwerdt Design Group. "Advisors Excel wanted a forward-thinking, modern-industrial space where the team could enjoy collaborating and do creative work." The design included open-ceiling areas with exposed ductwork and piping that needed to look as terrific as it would function. Call on the craftsmanship of McElroy's.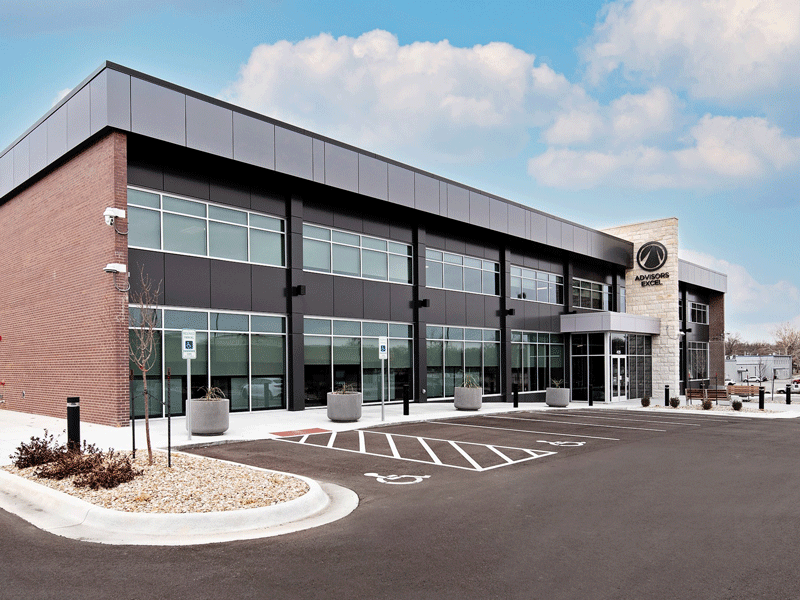 Innovative Thinking
Advisors Excel, a behind-the-scenes team that helps independent financial advisors turn their small-business dreams into reality, was expanding into existing buildings they had purchased for renovation and additions. "Advisors Excel is very selective about the teams they work with," said Chad Hunsicker, McElroy's commercial project manager. "They were familiar with McElroy's, our innovative thinking and our keen attention to detail. They'd seen similar projects we've done with highly visible mechanical work, and they knew we'd get it right."
Shared Goals
"Collaboration was a fun part of this project," Lauren said. "The owners, designers, fabricators and installers all worked together to ensure excellent functionality and aesthetics." For example, the plan called for acoustical-tile "clouds" to be strategically placed among the ducts and pipes to improve both visual appearance and sound quality. McElroy's took extra effort to ensure that all of the components harmonized perfectly. "As an architect who cares about the psychology of a project," Lauren said, "I appreciate McElroy's commitment to teaming up for our shared goals."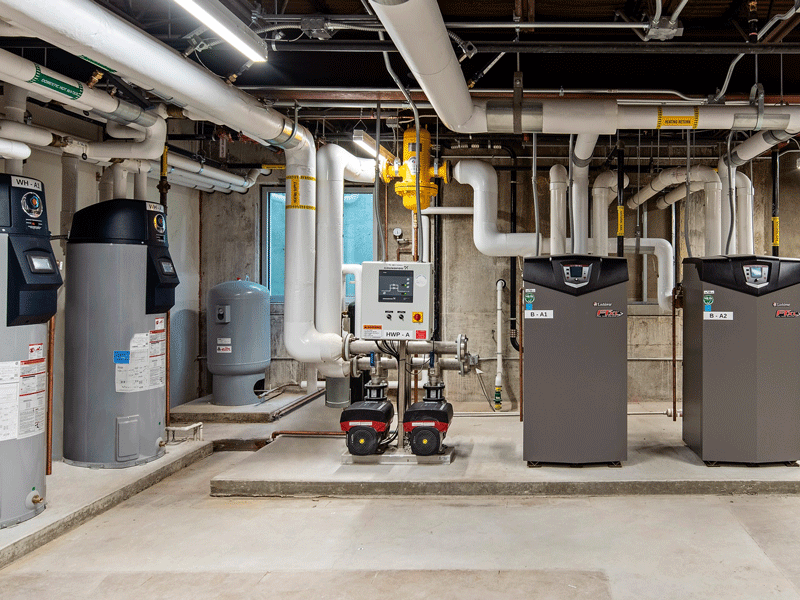 Beauty, Function and Cost
This kind of project takes especially innovative thinking regarding the materials used. Chad explained, "Everything from the hangers and fasteners to the ducts and pipes themselves had to be visually appealing and able to accept custom-colored finishes." Of course function is also key. McElroy's ensured those mechanical systems would operate as efficiently and quietly as possible, without fears such as condensation dripping onto desks. And then, there's cost. "We know how to balance beauty, function and cost," Chad said. "That's not easy to do, but McElroy's has the knowledge and creative thinking to make visions like this one work in cost-effective ways."
Showing Off
McElroy's is used to doing complete replacements of mechanical systems. But this full-building renovation project was something special. "For our prefabricators and installers," said Chad, "this kind of work is a welcome challenge. The McElroy's team always takes pride in precision craftsmanship – even in mechanical rooms that only building services staff see. But when every person who works in or visits a facility can view our work, our technicians really like to show off!" For building designs that include dreams of ductwork and piping in the "clouds," count on McElroy's. The sky's the limit!