Insights
Alyssa Gentry: 10 Years of Service to Others
April 23, 2021
"Alyssa was hired my first year at McElroy's and was the first person to report to me," said Nathan Stillings, McElroy's CFO. "We've navigated a lot of changes together and we've seen a lot of growth. I've depended on Alyssa immensely and she has always come through." April 25 will mark Alyssa Gentry's 10th anniversary at McElroy's. Alyssa handles payroll and HR duties for us, and we especially want to celebrate her core value of Service to Others – taking great care of her fellow employees.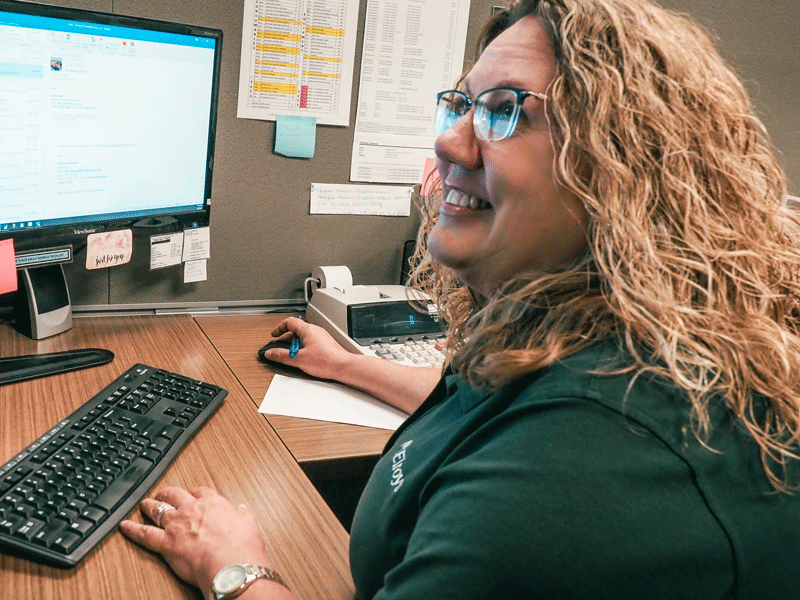 A Little of Everything
Alyssa grew up in north Topeka and still lives there, near most of the rest of her family. The ten years prior to coming to McElroy's, Alyssa worked for Herrman's Excavating in Topeka. "I did a little of everything on the finance side," Alyssa said, "payables, receivables and payroll." Like McElroy's, Herrman's is a family owned company. "They were great to work for also. I probably would have stayed, but they began scaling back on their business and I decided to move on."
On a Bigger Scale
Alyssa saw an ad for a position with McElroy's and she applied for it. "When I interviewed with Nathan," Alyssa said, "I learned that the job was pretty much what I'd been doing for Herrman's, just on a bigger scale." When offered the position, Alyssa was pleased and proud. "Everybody around here knows McElroy's. The organization's reputation for having family values is well-earned."
getting it done
"Alyssa is one of the hardest working people in the office," said Nathan. "No matter what the task, she puts in the work and always manages to get everything done on time." While Alyssa has a healthy focus on handling the tasks at hand, she doesn't let that get between her and her teammates' concerns. "As busy as Alyssa is," Nathan added, "she's always willing to pause what she's doing to help another employee with whatever they need."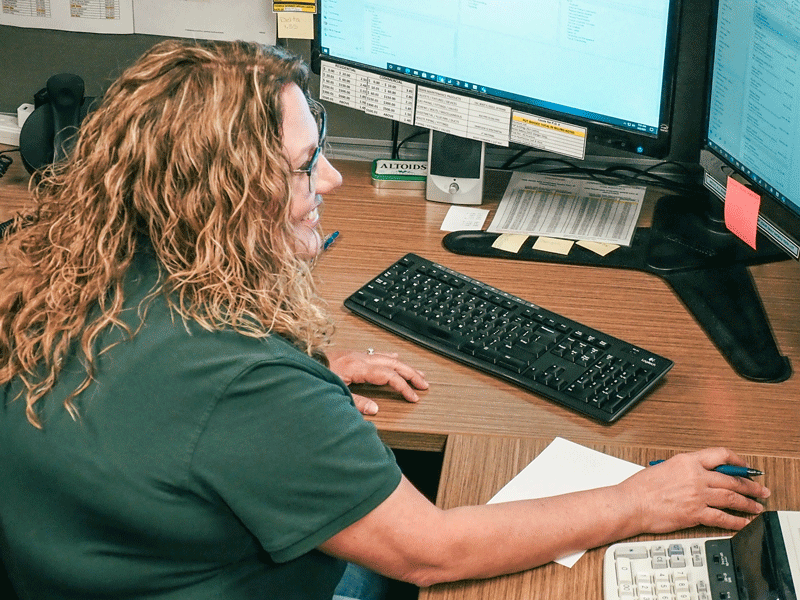 Go-to Person
"McElroy's has the best employees you could ask for," said Alyssa. "Everyone is reliable and wants to do a great job." Alyssa wants to support those great employees as best she can. So she encourages them to come to her with any questions or concerns they have. "I want to be our employees' go-to person," she said. "If I can't take care of someone's need, I'll figure out who can."
Personality and Character
"Alyssa is fun to work with," said Beth Pritchett, McElroy's accountant. "She has a great personality and adds a lot of character to our team. I hear her on the phone with many employees, making sure they're getting the correct pay and answering their benefits questions." Alyssa takes the McElroy's "family" tradition to heart, and considers the concerns of employees' families as well. "When needed, Alyssa works with employees' family members to solve benefits related issues," Beth said.
Loyal and Caring
"I find myself going in many directions each day," Alyssa said. "It's so random." But that's the way it goes when you focus on the needs of others – you never know what someone will need next! It's obvious that Alyssa enjoys the unexpected turns her days can take. How else could she do everything she does so exceptionally well? All of us at McElroy's appreciate your loyal and caring nature, Alyssa. Thank you for 10 years of being an outstanding example of Service to Others!