Insights
Celebrating America's Veterans
November 11, 2022
E-4 Specialist Quentin Latta
Quentin Latta is one of many proud veterans who are now on the McElroy's team. We offer our sincere thanks to every one of our veterans, as well as United States veterans throughout the world. On this Veterans Day, we'd like to share a little extra about Quentin.
A U.S. Army Family
Quentin's father, Joe Latta, was an Army sergeant with the 82nd Airborne, serving from 1959 to 1962. Quentin's grandfather, Irving Latta, served in the Army prior to World War II. During that war, Quentin's great uncles served in the Army – Kenneth Vail, was killed in action in the Philippines, and Quentin Latta, a member of the 101st Airborne, was held by the Germans as a prisoner of war.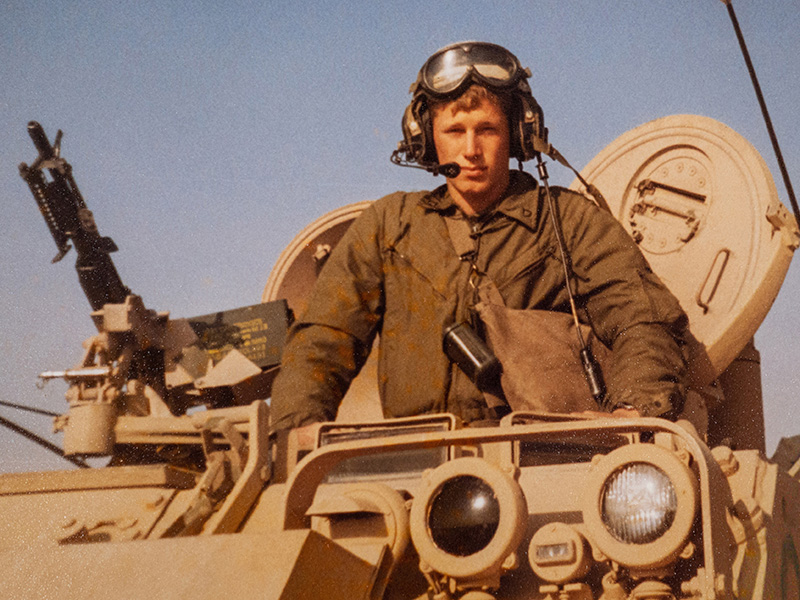 persian gulf war
Quentin joined the Army while in high school and after graduation received basic training at Fort Sill. As a member of the 1st Cavalry Division, 82nd Field Artillery, Quentin deployed to Kuwait and Iraq for Operations Desert Shield and Desert Storm from October of 1990 through April of 1991. He served on a Combat Observation Lasing Team (COLT) during the ground war. Their forward-observation mission was locating, identifying and "painting" targets with a laser for artillery and air support to attack.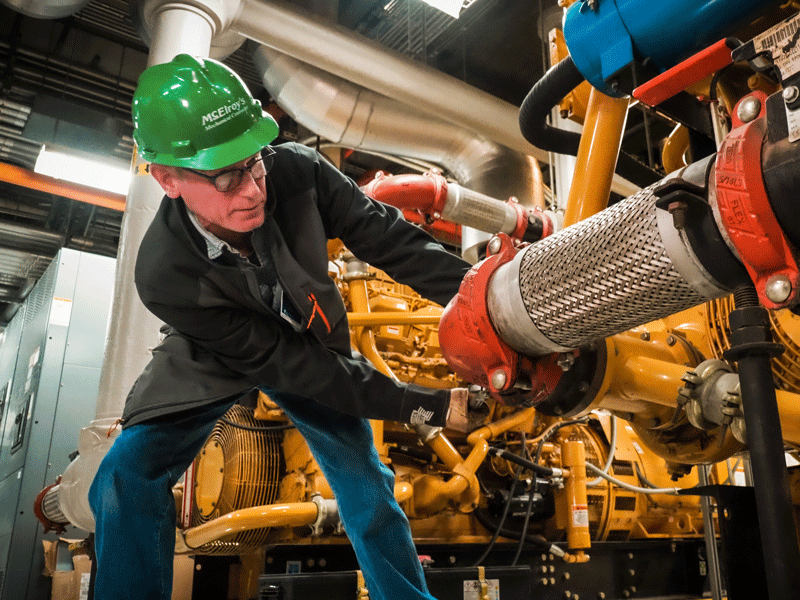 Rewarding Work
After his discharge from the Army, Quentin returned to Kansas and in a few years began his union apprenticeship in plumbing and pipefitting. Quentin joined the McElroy's team in 1996 where he is known as a skilled problem solver. Quentin spends most of his working hours at The University of Kansas Health System St. Francis Campus in Topeka. "It's rewarding to work in a medical setting," Quentin said, "because I know I'm helping the hospital to care for people."
Veterans on the McElroy's Team
Quentin's story is just one example of our many distinguished veterans who bring their pride, honor and professionalism to McElroy's. We take this moment to express our gratitude for their selfless service, and our appreciation for everything they do. Thank you to all of our proud veterans!
David Abbey U.S. Army Staff Sergeant 7 Years of Service
Steve Carlson U.S. Navy Petty Officer Third Class 2 Years of Service
Gary Clemmons U.S. Army Staff Sergeant 13 Years of Service
Aaron Cook Army National Guard E-6/Staff Sergeant 16 Years of Service
Keith Feldhaus U.S. Army Sergeant 5 Years of Service
Quentin Latta U.S. Army E-4 Specialist 3 Years of Service
Nick Newsom U.S. Marine Corps Corporal 4 Years of Service
Joe Pruett U.S. Marine Corps Sergeant 4 Years of Service
Tanner Schirmer U.S. Navy E-5 8 Years of Service