Insights
Community Dan and Paula Beal, Co-Chairs of 2021 BIG HEARTS Golf Tournament
September 20, 2021
"The community has provided McElroy's with terrific opportunities," said Dan Beal, president of McElroy's Inc. "To give back, we're dedicated to serving the community with gratitude to the highest of our ability." That's why Dan and Paula Beal were pleased to serve as honorary co-chairs for the Stormont Vail Foundation's BIG HEARTS 2021 Golf Tournament, which opened for play on Monday, September 20.
Above-and-Beyond Care
While the Beal/McElroy family's close ties with Stormont Vail go back no less than five decades, a recent personal experience was in late November 2020. "When my father, Jerry McElroy, was in his final days with COVID-19, the Stormont Vail team did everything they could," said Paula Beal. "His nurse sat with him, held his hand, and put the phone to his ear so every family member could talk with him. That was above-and-beyond care we'll always remember."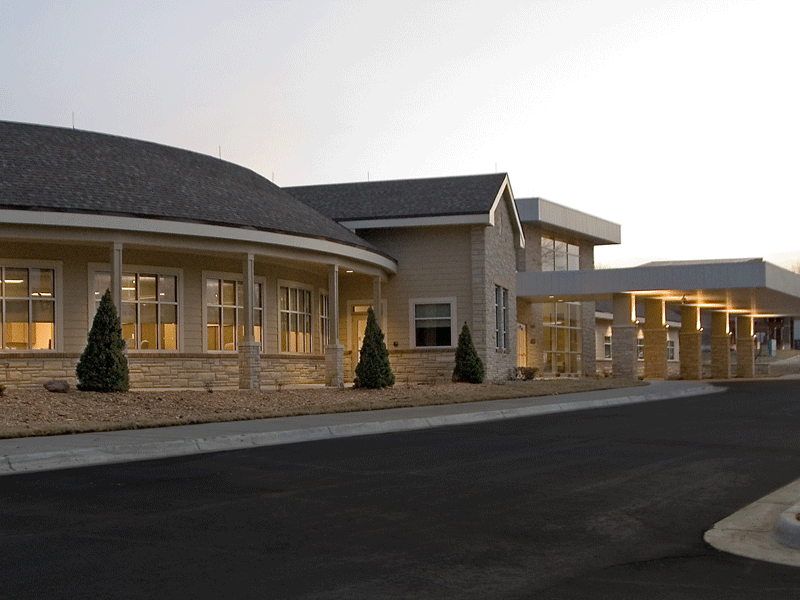 Cotton O'Neil Cancer Center
Positive experiences like that are among the many reasons that Dan and Paula are enthusiastic that proceeds from the 2021 BIG HEARTS Golf Tournament will help fund expansion and renovation of the Cotton O'Neil Cancer Center. "We're fortunate to have such high-quality care available right here," said Paula. "It's important to create needed medical space and an enhanced approach for cancer patients in our region." The $3.5-million project will add 10 oncology exam rooms, four rooms for Surgery/Palliative Medicine, seven additional infusion bays, and create Centers of Excellence for Breast and Colorectal Cancer.
Helping Build Stormont Vail
On a business level, McElroy's has been working with Stormont Vail since the mid-70s. "Our organization is proud to play a continuing role in many of the ways that Stormont Vail has expanded their abilities to serve our area's health care needs," Dan said. For just a few examples, McElroy's was heavily involved in building the Cotton O'Neil Cancer Center, completed in 2006. McElroy's did all of the mechanical and plumbing work at the new Cotton O'Neil Asbury Drive Clinic that opened in early fall, 2020. McElroy's is also helping to build the new Stormont-Vail Clinic in Manhattan, Kansas.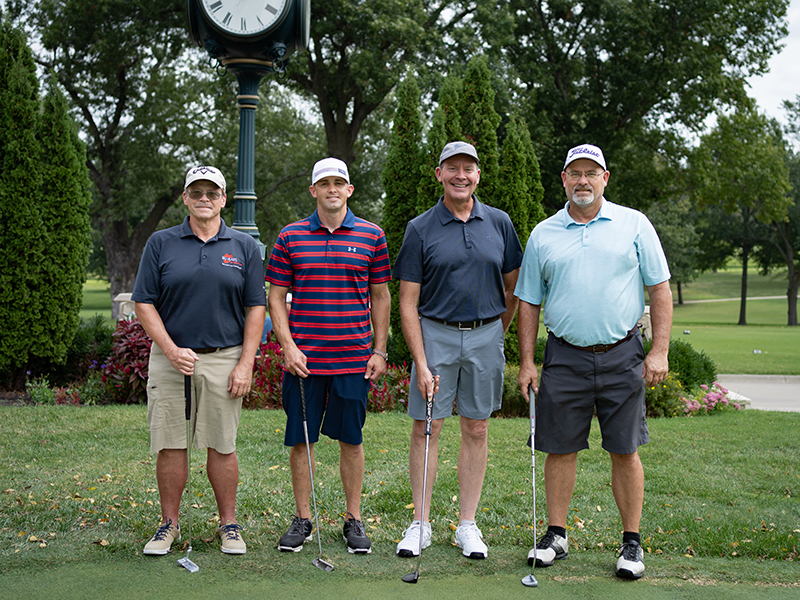 Good Time – Great Cause
From long-term commitments, to participating in fund-raising events, Dan, Paula and McElroy's Inc. have long been significant donors to Stormont Vail. Regarding the BIG HEARTS Golf Tournament, Dan said, "I think I've played every year since it started. This year Jimmy Thomas, who manages our projects for Stormont Vail, and I teamed up with Stormont Vail's Ron Gentry, director of facilities management, and Keith Griffin, administrative director of facilities design & construction. We enjoyed a good time on the links together for a great cause!"
Making a Difference
The Foundation was pleased to have Dan and Paula Beal serving as honorary co-chairs for the 2021 tournament. "We hope our participation encouraged others to give to the Foundation through the tournament or in other ways," said Dan. "These funds will be wisely invested in community health. We know from family experience how big a difference those contributions can make."