Insights
Construction David Dwyer: 10 Years of Proud Craftsmanship
May 18, 2023
"David Dwyer is one of the hardest workers I've ever been around, and he takes his duties as a foreman very seriously," said Lance Cripps, McElroy's plumbing technician. "David strives to make his work as close to perfection as he can, and leads his team to deliver the best finished product possible for the customer." On May 28, we'll celebrate David Dwyer's tenth anniversary with McElroy's. We especially honor him for his dedication to top-notch craftsmanship, which he inspires in everyone who works with him.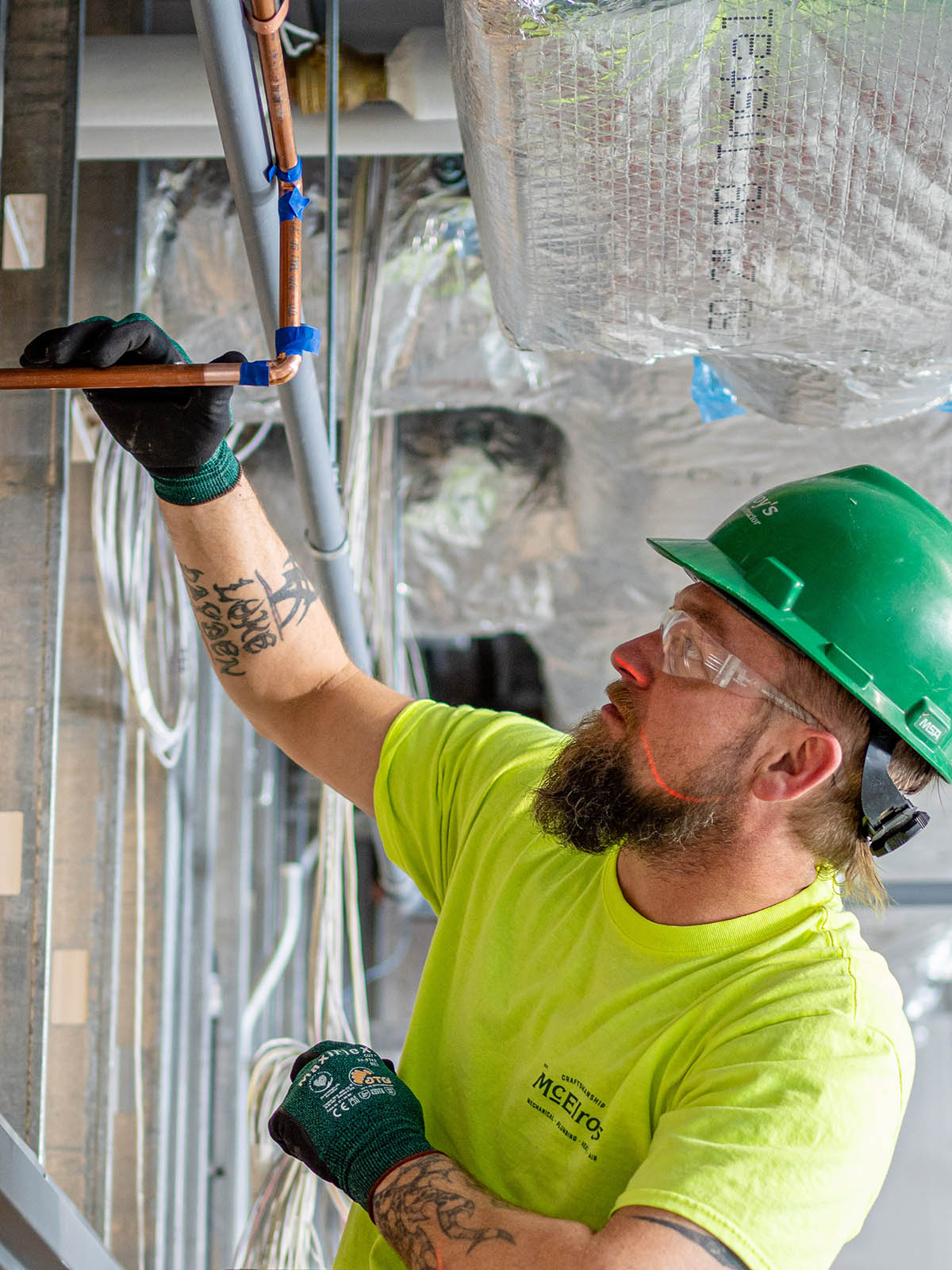 Hauling Hay
David was born in Denver and moved to Topeka – where his mother and grandmother were born – when he was 12. His grandparents owned a hay-hauling trucking company called Haystack Express. "My mother, Cynthia, was a CPA for Haystack Express. My father, Steven, was a driver for the company for 48 years," David said. "I learned my work ethic from dad, who did everything he needed to do to support us. And I learned my attention to detail from mom."
Learning People Skills
In 2003, David took a job as a groundskeeper at Topeka Cemetery. David enjoyed the satisfaction of seeing how good everything looked after he had mowed and weeded. During his 10 years there, David rose to become superintendent. "I had up to 10 guys working for me and I learned a lot about planning and people management," David said. "I also liked helping customers – being there for people in difficult times." Those management and people skills would help David advance in his next career.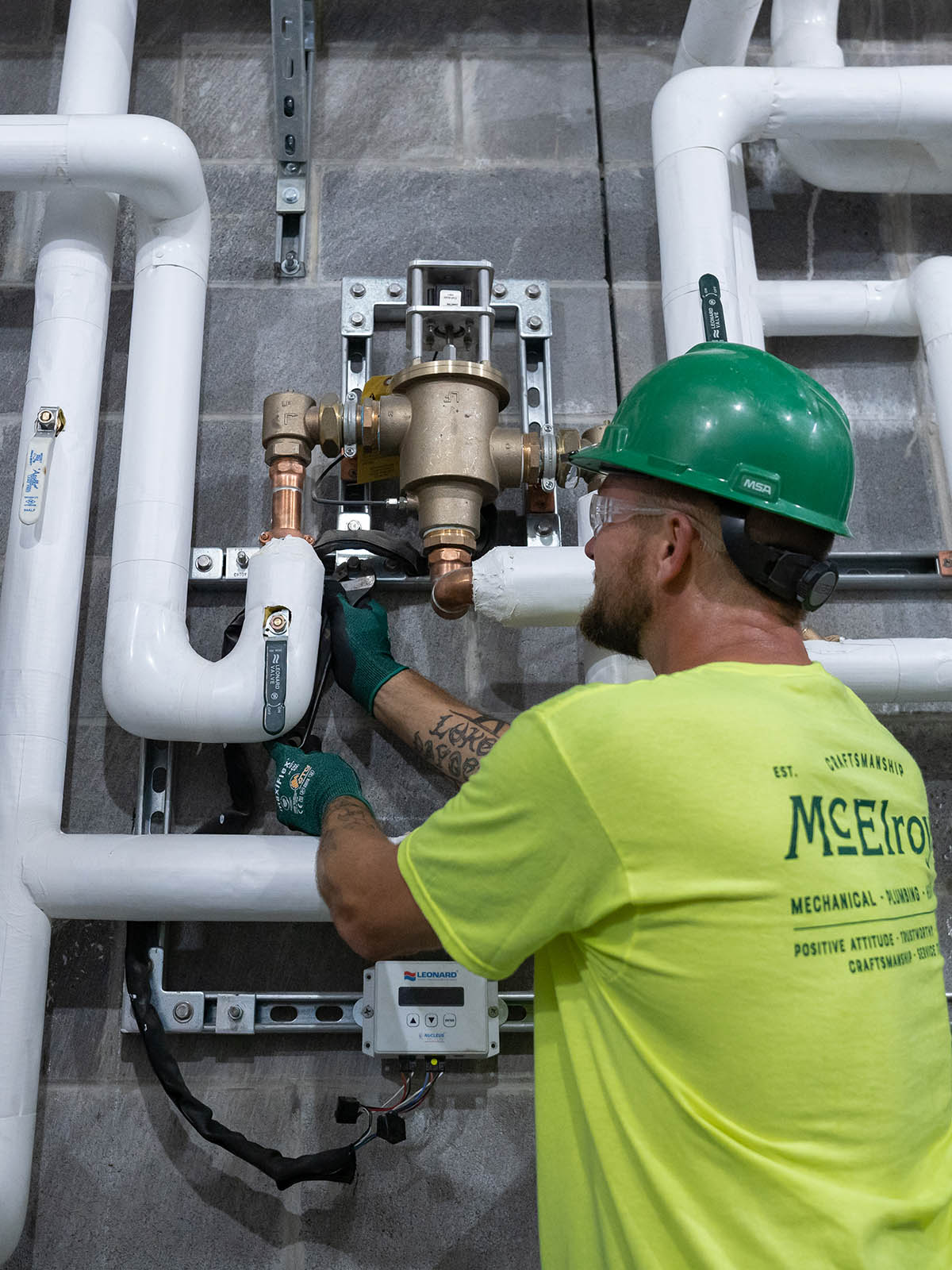 plumbing & pipefitting
In 2013 David decided the plumbing profession would be an excellent career opportunity. He joined Plumbers & Pipefitters Local Union 441 and was placed with McElroy's for his apprenticeship. "From the start, I really liked the people at McElroy's – co-workers and customers alike," David said. "I started in commercial construction working on a lot of projects in Lawrence, Kansas, and I still do. In construction you need to keep up with hew technologies, new tools and challenges. That makes you think, and keeps you on your toes. I like that."
McElroy's Foreman
McElroy's has turned out be an environment that suits David well. "At bigger companies you're just an interchangeable part. At McElroy's, you're on a team that values you as an individual," David said. "That makes you want to do better – to live up to the quality standard that everybody values together." His drive for excellence, plus his leadership skills, helped David become a foreman for McElroy's shortly after turning out as a journeyman.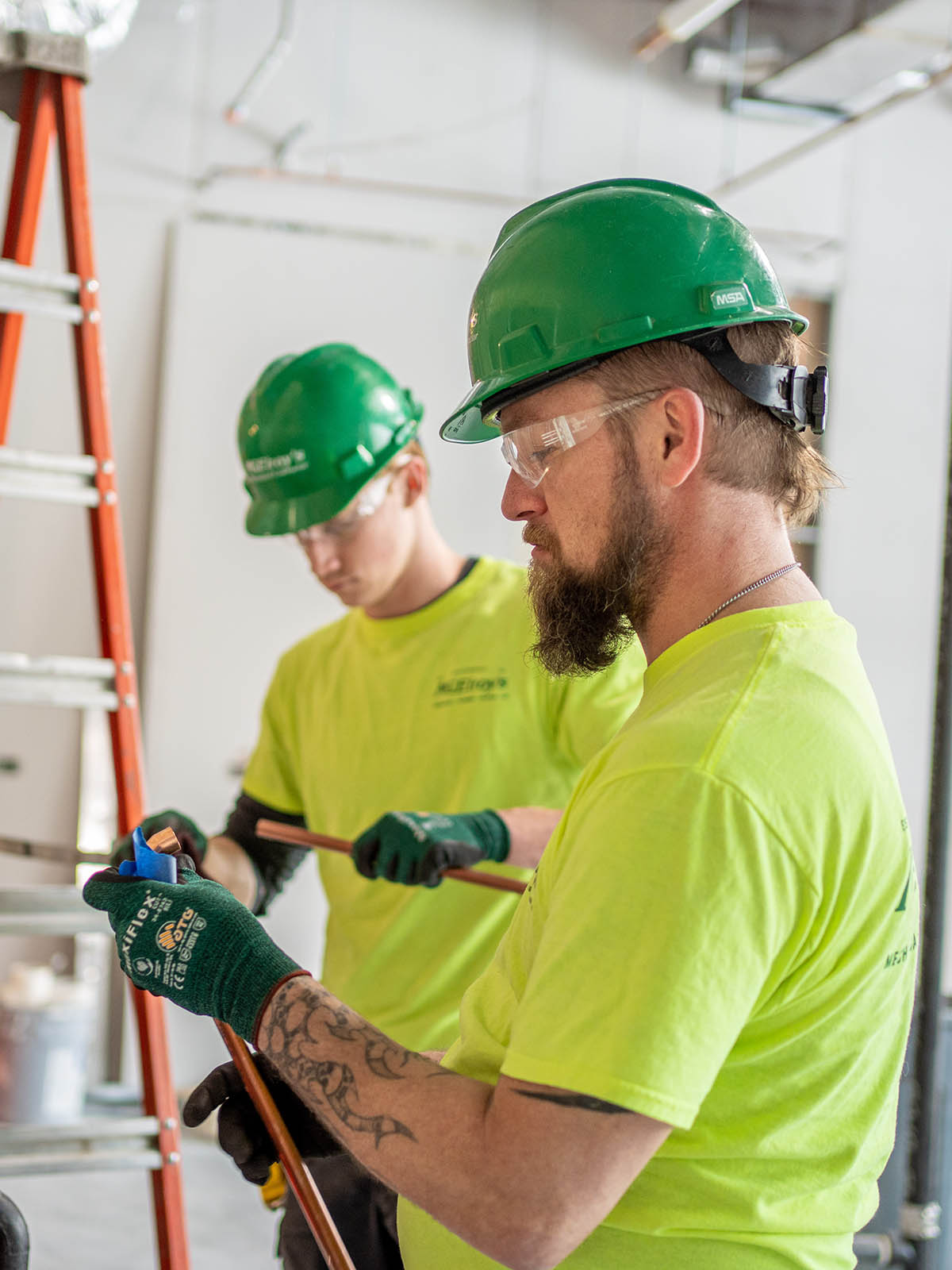 Hands-on Leadership
David is constantly learning, and continuously emphasizing craftsmanship with his team mates and especially apprentices. "David is very hands-on when his team is working on a job," said Preston Bond, McElroy's project supervisor. "He takes the time and effort to make sure the young guys learn the trade the right way. If their craftsmanship isn't what he expects, he's honest and lets them know. I've seen him change what others have installed if it's not up to his standards."
Family and Fun
David and his wife Staci live on three acres with a backyard built for kids. "We have a campground and a track for racing 1/10-scale radio-controlled cars – which we race competitively," David said. They enjoy motorcycling and have two Hondas, a Yamaha and a Harley. "We also like to hang with family a lot. We have folks in Denver and out east. I have two sons living near Indianapolis who are into wrestling and football. And my daughter Alex has three young ones we enjoy having around!"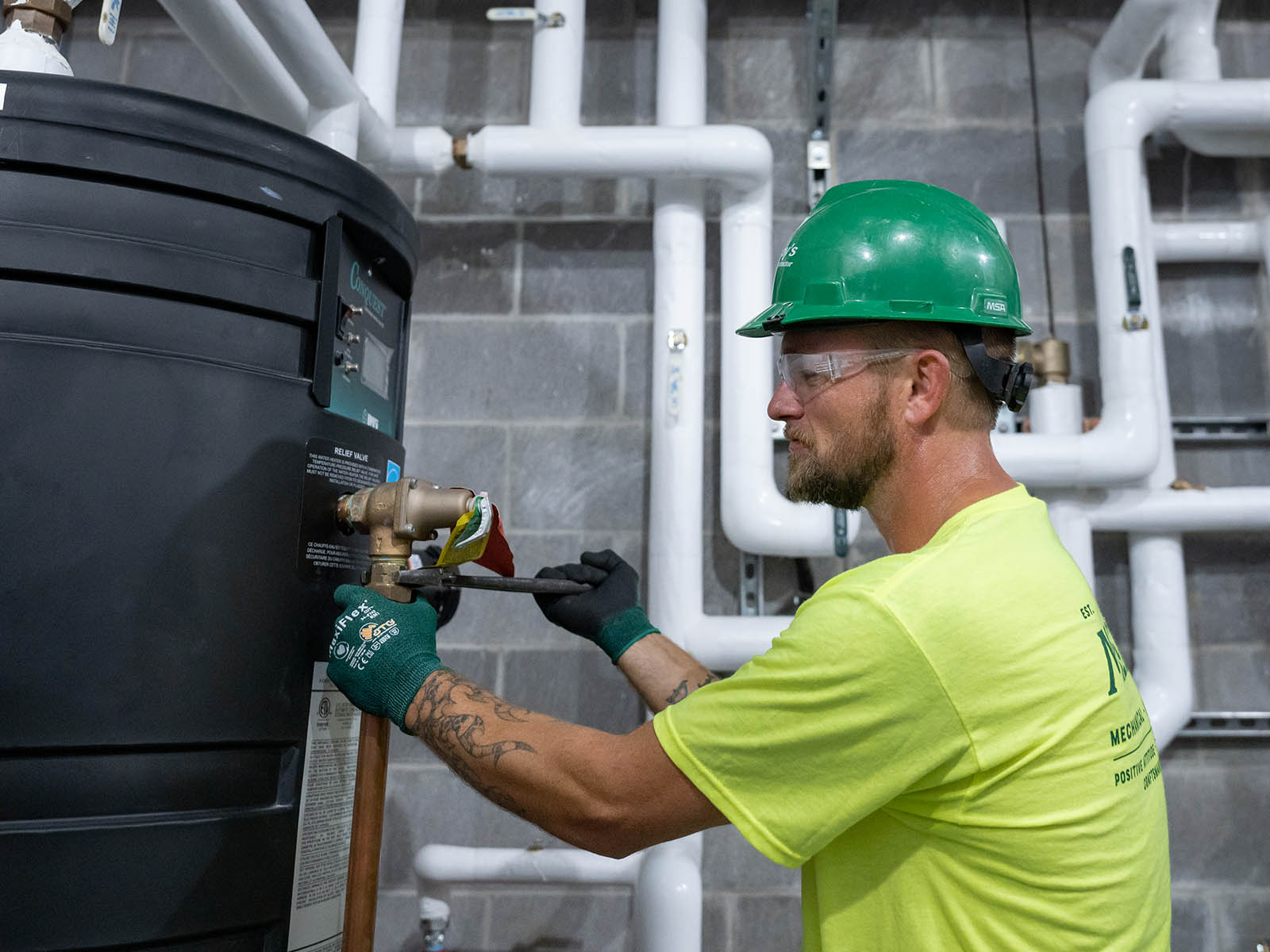 Quality Craftsmanship
Over the years, David has worked on many projects for the University of Kansas. "I'm very familiar with the campus, and I know the majority of the people there," he said. "That's true of McElroy's, too. Lots of people throughout the company know you, or would like to know you. It feels like family. I feel very connected to the people and to the work I do." That connection flows through the quality of the craftsmanship of his teams. "It's rewarding to look at well-built, well-functioning work and know that my guys built it." McElroy's is also proud of the work that David has accomplished in his first decade on our team. We're very glad he's with us, and we're excited for his continuing future here!