Insights
Design-Build: Start to Finish Efficiency
October 20, 2020
The top two project delivery methods in use today are Design-Bid-Build and Design-Build. Simply put, Design-Bid-Build is when a construction project is first designed and then put out for bids to a variety of potential companies to do the building. Design-Build is when the project is designed and built by the same organization. McElroy's is an excellent choice for either method. Here we discuss reasons why project owners and general contractors should especially consider McElroy's for Design-Build projects.
Direct Line of Responsibility
"When McElroy's does Design-Build projects," said McElroy's VP of Engineering Wade Jueneman, "we are responsible for all details from the initial plan, to construction and installation, to standing behind the finished project – every step of the way. There are no breakdowns in responsibility, no finger pointing. We say what we'll do, and we do it. This is equally true whether we are working directly with a project owner, or as the mechanical/electrical/plumbing (MEP) arm for a general contractor."
In-House Expertise
Wade is one of three lead engineers at McElroy's, including President Dan Beal, and Commercial Project Engineer Richard Hammer. Among them, they have more than 75 years of MEP engineering and design experience. "Not every organization has the staff capability to fully execute Design-Build projects," said Dan. "McElroy's has the expertise to keep the entire process in house. We truly design and execute project solutions."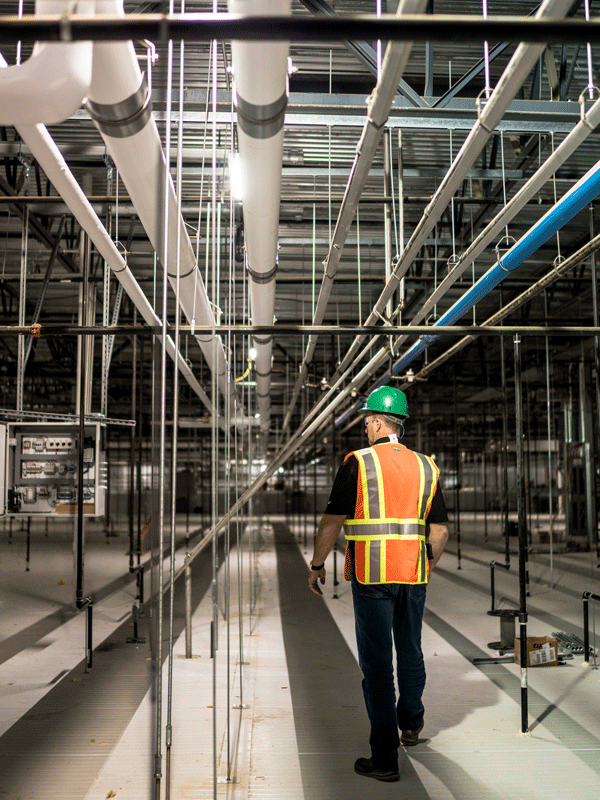 Beginning-to-End Knowledge
"Because our engineers and support team are knee-deep in actual projects every day," Wade said, "our real-world experience tells us the best solution for the money. We know what options will cost, how they will perform, and how long they'll last. We can also solve challenges in the design phase, long before workers hit the job site. And if construction issues do arise, our field staff knows exactly where to get their answers. That saves a lot of expensive down time."
Fast, Accurate, Reliable Bids
With the Design-Bid-Build method, the project specs and bid process must be very carefully managed, taking extra time and effort. If misunderstandings arise during construction, they must be resolved through multiple parties. "When McElroy's Design-Builds your project, we explain exactly what we're going to do and how we'll do it," said Dan. "Our bid to you is based on known realities and cost efficiencies. We don't need to add extra costs in case someone else fails to understand their part of the project. Should questions arise, we stand behind every facet of the project and answer any issues directly."
From Vision to Reality
Partnering with McElroy's for MEP Design-Build is a streamlined way to successfully take your project from design to completion. With our in-house experts, Design-Build offers clear and direct communications, fewer headaches, reliable costs, and time and money savings from start to finish.