Insights
Community Gratitude for America's Veterans
November 10, 2023
Corporal Nick Newsom
Nick Newsom is one of many honored veterans who are members of the McElroy's team. We offer our sincere thanks to every one of our veterans, as well as United States veterans throughout the world. On this Veterans Day, we'd like to share a little extra about Nick.
Ceremonial Detail
Nick enlisted in the U.S. Marine Corps on June 2, 2008 – two weeks after high school graduation. Following boot camp at the MCRD, San Diego and infantry training at Camp Pendleton, Nick was assigned to Marine Barracks 8th & I in Washington, D.C. "Our duties included representing the Marine Corps at funerals, inaugurations, events for officers and dignitaries, flag presentations, 21-gun salutes and such," said Nick. "I was selected because I was the right height and weight, but especially because I'm meticulous about details. Everything about the way a Marine looks and moves has to be perfect for those duties."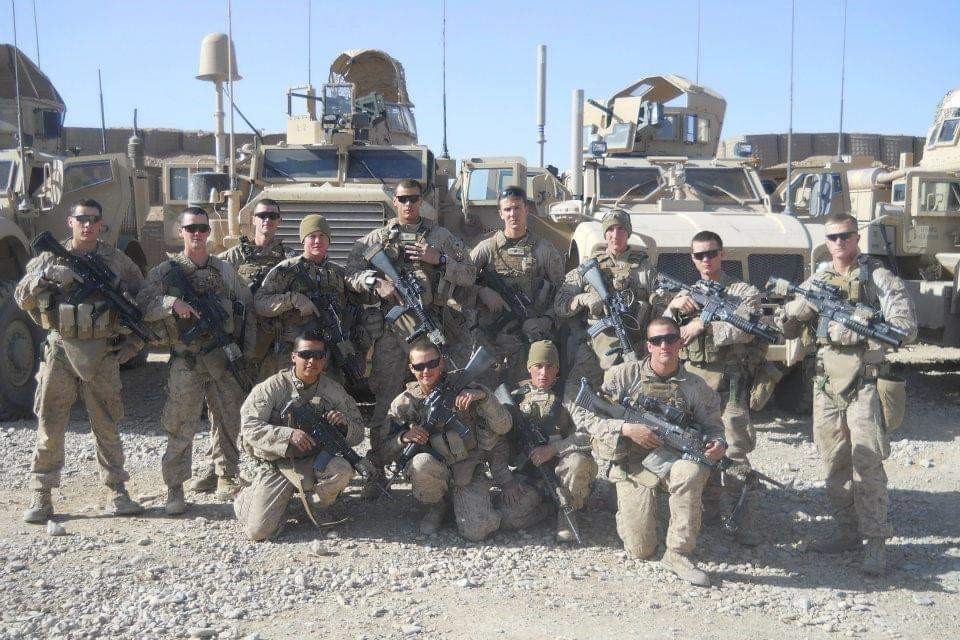 Operation Enduring Freedom
After two years in D.C., Nick underwent further infantry training with 2nd Battalion, 4th Marines, Echo Company. He was promoted to corporal and in September 2011 was deployed to Combat Outpost Shir Ghazi in Helmand province, south-central Afghanistan. (Nick is far left in the squad photo.) Working with the Afghan National Army (ANA), Echo Company's mission was to maintain control of the area while eliminating Taliban strongholds. Nick's meticulous nature was valuable to the Marines around him. "Whenever we had free time, I directed my infantry team to clean and care for their weapons and gear," Nick said. "When under fire, you need to be sure everything you have is in the best possible operating condition."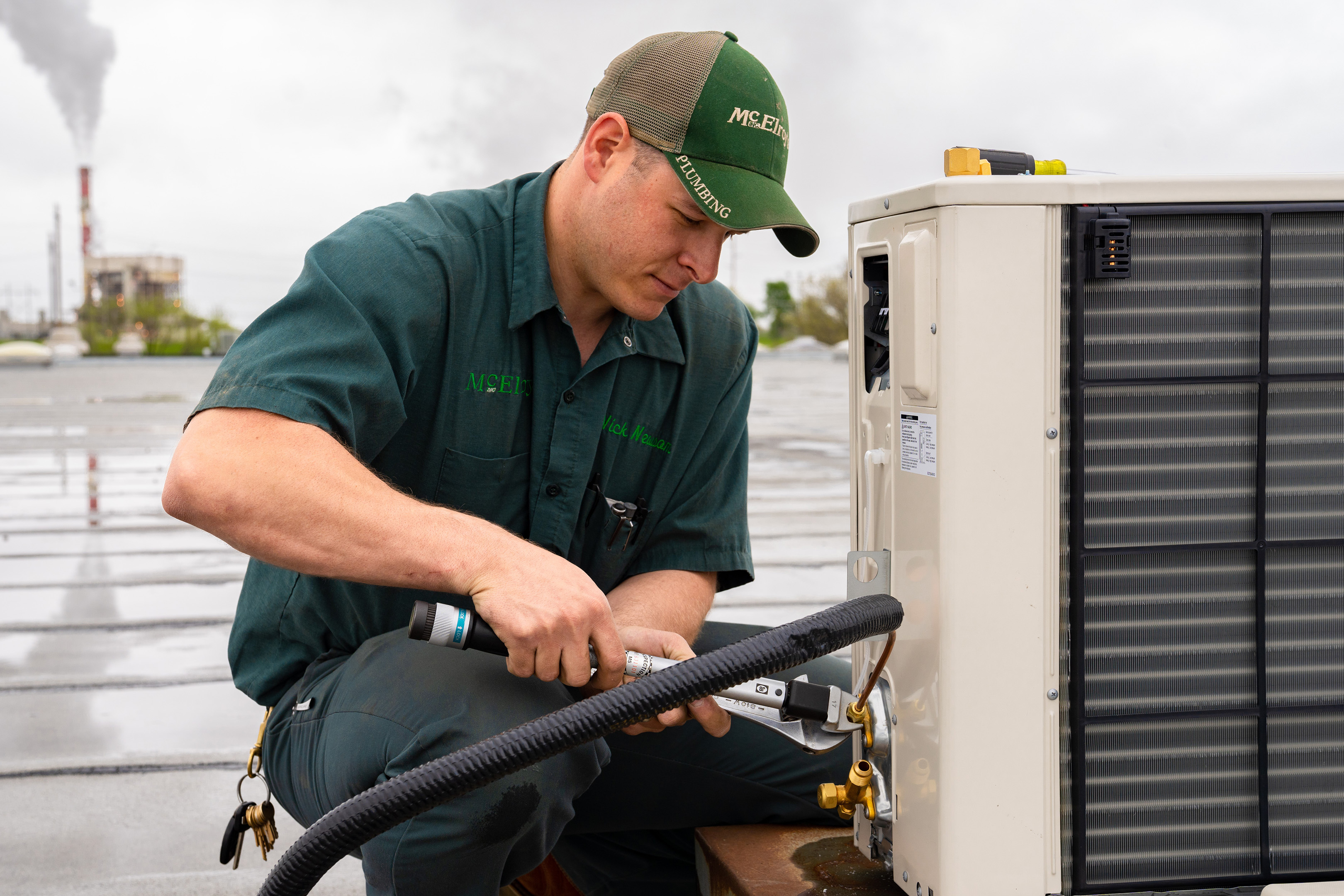 Attention to Detail
Nick returned to the U.S. in April 2012, and was honorably discharged from the Marine Corps on June 1. That fall he enrolled in HVAC classes at Wichita Technical Institute. Upon graduation, Nick began work with a residential HVAC company in Topeka. In the spring of 2017, when he was feeling limited in his job, his brother-in-law told him of an opening at McElroy's. Nick went for it. "There are endless opportunities for growth at McElroy's," Nick said. "The team here accentuates craftsmanship and that really appeals to my attention to detail. Before finishing any job, I want to be certain nothing is left undone, and all my work looks outstanding."
Veterans on the McElroy's Team
Nick's story is just one example of our many distinguished veterans who bring their pride, honor and professionalism to McElroy's. We take this moment to express our gratitude for their selfless service, and our appreciation for everything they do. Thank you to all our esteemed veterans!
David Abbey U.S. Army Staff Sergeant 7 Years of Service
Steve Beaman U.S. Army Staff Sergeant 7 Years of Service
Steve Carlson U.S. Navy Petty Officer Third Class 2 Years of Service
Gary Clemmons U.S. Army Staff Sergeant 13 Years of Service
Keith Feldhaus U.S. Army Sergeant 5 Years of Service
Quentin Latta U.S. Army E-4 Specialist 3 Years of Service
Nick Newsom U.S. Marine Corps Corporal 4 Years of Service
Joe Pruett U.S. Marine Corps Sergeant 4 Years of Service
Tanner Schirmer U.S. Navy E-5 8 Years of Service
Carrie Seger U.S. Army Sergeant First Class 26 Years of Service