Insights
Community Honoring America's Veterans
November 11, 2021
Staff Sgt. Gary Clemmons
Gary is one of many proud veterans who are now on the McElroy's team. We offer our sincere thanks to every one of our veterans, as well as United States veterans throughout the world. On this Veterans Day, we'd like to share a little extra about Gary.
U.S. Army Infantry
Gary was interested in military service from a young age, signing the papers for the U.S. Army's delayed entry program right before he turned 17. Gary served four years of active duty in the infantry, where he was an M47 Dragon gunner – a shoulder-fired, anti-tank, guided-missile specialist. He also performed as a radar operator for a military intelligence battalion.
U.S. Army Reserve
Upon leaving active duty, Gary joined the U.S. Army Reserve and became an instructor for infantry soldiers and for ground-surveillance radar system operators. He also was proficient in nuclear/biological/chemical warfare, a subject he taught for 10 years in non-commissioned officer schools. In total, Gary logged 13 years for points and 16 years for pay.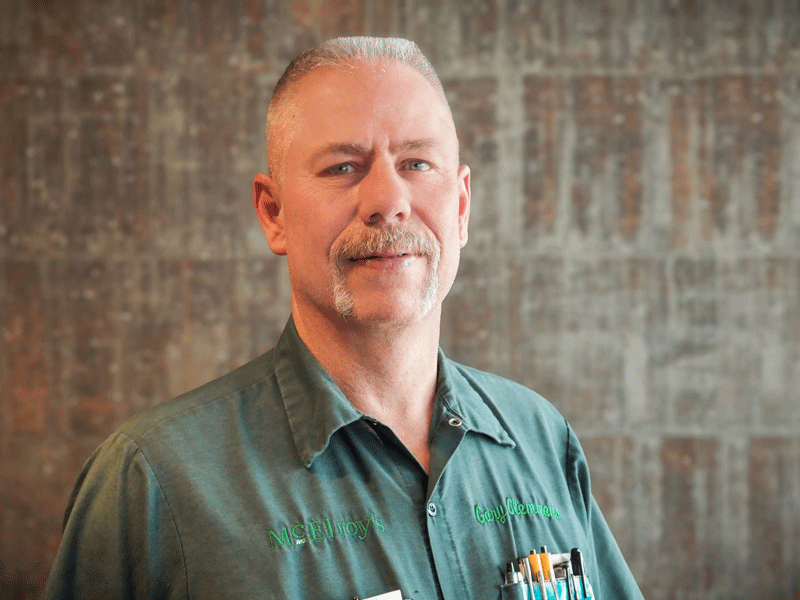 Service To Others
The same values that led Gary to serve his country are evident in his work for McElroy's customers. "Each customer has their own individual concerns, and I try to understand and care for them just like family," Gary said. "When I'm solving someone's problem, I stick with it and do what it takes." That's what we at McElroy's call Service to Others – a value we hold in high esteem.
Veterans on the McElroy's Team
Gary's story is just one example of our many distinguished veterans who bring their pride, honor and professionalism to McElroy's. We take this time to express our gratitude for their selfless service, and our appreciation for everything they do. Thank you, veterans – one and all!
| | | |
| --- | --- | --- |
| Steve Carlson | U.S. Navy Petty Officer Third Class | 2 Years of Service |
| Keith Feldhaus | U.S. Army Sergeant | 5 Years of Service |
| Quentin Latta | U.S. Army Specialist | 3 Years of Service |
| Nick Newsom | U.S. Marine Corps Corporal | 4 Years of Service |
| Joe Pruett | U.S. Marine Corps Sergeant | 4 Years of Service |
| Tanner Schirmer | U.S. Navy E-5 | 8 Years of Service |