Insights
Service Keith Watkins: 25 Years of Trustworthiness
July 09, 2021
"When I read that Homer McElroy founded McElroy's in 1951 because he didn't like the way his employer was treating a customer, it made me think of Keith's strong values," said Cassie Benton, McElroy's customer service manager. "Keith never hesitates to stand up for what he feels is right. Our customers know they can count on him, and we all trust his decisions and stand behind them." On July 8, 2021 Keith Watkins, McElroy's commercial HVAC service manager, marked 25 years with McElroy's. We honor Keith for his long service to the company, and for being an outstanding example of our Trustworthy core value.
Discovering HVAC
Keith grew up in Carbondale, Kansas, and attended the Santa Fe Trail school district. He played football in high school and was a super-fast running back, usually gaining 100 yards or more each game. After graduation, Keith worked as a welder for a year and then decided to attend Kaw Area Vo-Tech in the Electrical/HVAC program. He discovered that he liked HVAC work a lot, and his career took off from there.
Opportunity at McElroy's
Keith got a job as an HVAC technician and worked for a couple of years before he had an opportunity to work for McElroy's. "I liked the company I was working for," Keith said, "but I always considered McElroy's to be the area's premier company, with better pay and benefits. It was hard to get on board at McElroy's, so when I had the chance, I switched." Keith worked his next five years as an HVAC technician for residential and commercial customers.
Technical Knowledge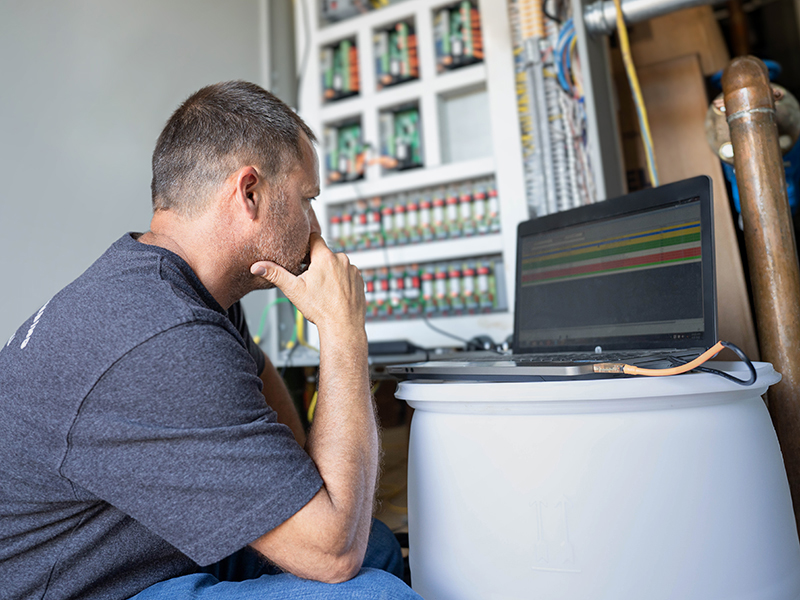 in 2001, Keith was asked to be the lead technician in the McElroy's Building Automation Department. James Maclaskey and Jason Long were former employees who came back to McElroy's to join Keith on the team. "I was glad to have the opportunity to work with Keith again," said Jason, now in McElroy's commercial HVAC service sales. "Keith has great technical knowledge. He understands very complex questions and gives clear answers to co-workers and clients. He's a good leader, a great teacher and is always willing to help." In time, Keith became head of the department.
Growing His Team
In 2005, McElroy's President Dan Beal noted Keith's leadership abilities and asked him to add the commercial/residential HVAC service department to his responsibilities. Ten years later, commercial HVAC service had expanded to the point that Keith's growing team needed to focus more closely on that area – so residential service became a separate department. "Dan Beal has always trusted me to lead my department as if it were my own business," Keith said. "I think that kind of trust gives people the freedom to be their best." Keith leads 19 excellent technicians on the commercial HVAC service team now, so Dan's trust is paying off.
Calm and Collected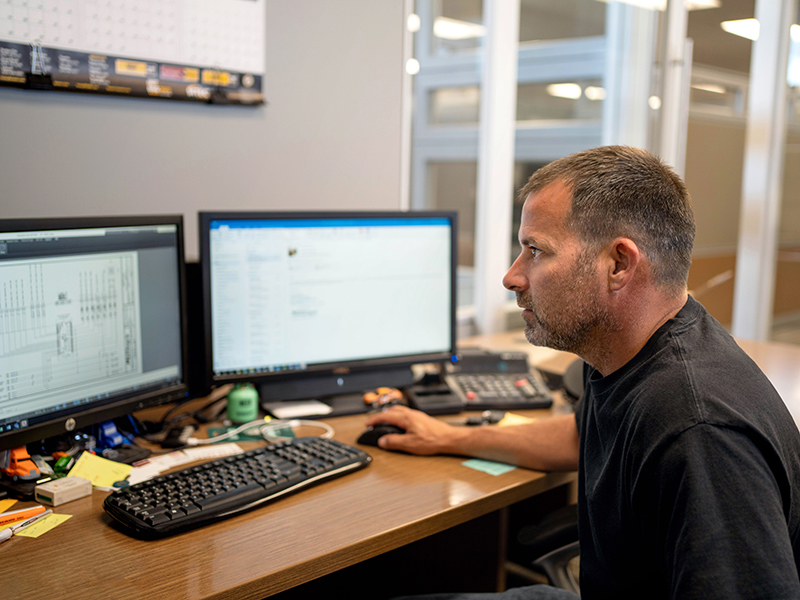 "When the weather gets extreme, HVAC service can get really busy and stressful," said Cassie. "Keith treats all of the technicians and the customer service team with the utmost respect. He almost never loses his cool, but stays calm and collected in just about everything he does." That may be because Keith has so much experience in HVAC. He still likes putting that expertise to work in the field, helping to fix the really tough problems. It helps reduce the stress when you know you and your team will always find a way!
Outdoor Life
In his free time, Keith and his wife Melissa enjoy the outdoors on the acreage they own in the Clinton Lake area. Keith likes to bow hunt, and together they enjoy taking long walks to look for shed antlers. His son Layne recently graduated from Kansas State with a business degree and an emphasis in wildlife and outdoor management. Daughter Kaelyn, 18, is studying nursing at Emporia State.
A Key Leader
For anyone thinking of a career in the mechanical trades, Keith said, "McElroy's is a great company. If you can, you should get your foot in the door. There are a lot of great people on our team – folks who helped me gain a lot of knowledge – and they'd do that for you too." We're glad Keith came in through the McElroy's door. His trustworthy nature, excellent technical knowledge and steady leadership skills have helped him to become a key leader at McElroy's. We hope – and trust – that he'll remain an important part of our team for many years to come!