Insights
Service Plumbing for Behavioral Healthcare Safety
April 04, 2022
We at McElroy's care about the health and safety of people served by the facilities we help to build and service. When you think of health risks in the restroom, you probably think about slipping and falling. In some environments – such as behavioral healthcare facilities – there can be a concern for intentional self-harm. In a restroom, a distressed person might find pipes, faucets, handles or other items that they could tie something around in order to hurt themself. McElroy's can help these facilities reduce the risk of self-harm by installing highly specialized plumbing fixtures, known as ligature-resistant, that are designed to reject being tied to.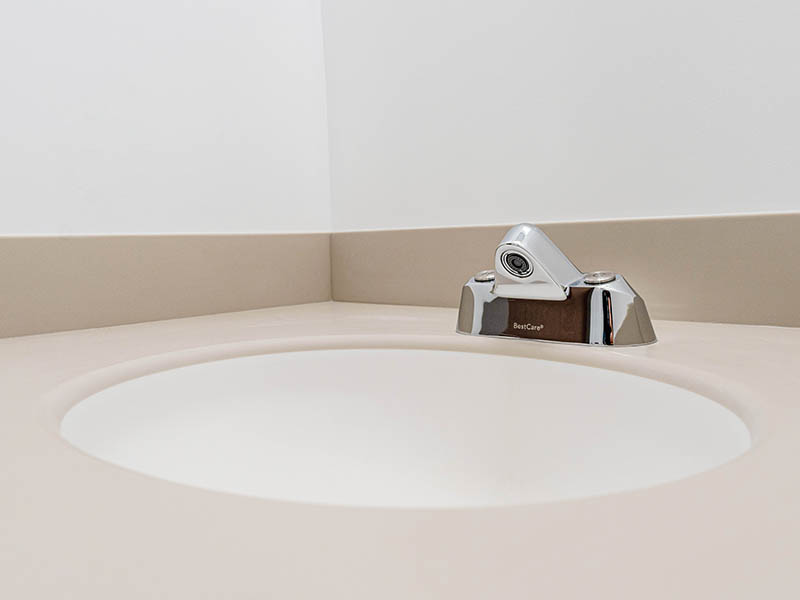 A Ligature-resistant Sink
The plumbing experts at McElroy's are experienced with the design, function and installation of ligature-resistant plumbing fixtures. For example, instead of using valves with handles, sink faucets might use touch buttons that activate pneumatic valves. The faucet itself would be short and designed with rounded, smooth angles. The sink would be encased in a wall-to-wall counter with the piping completely enclosed.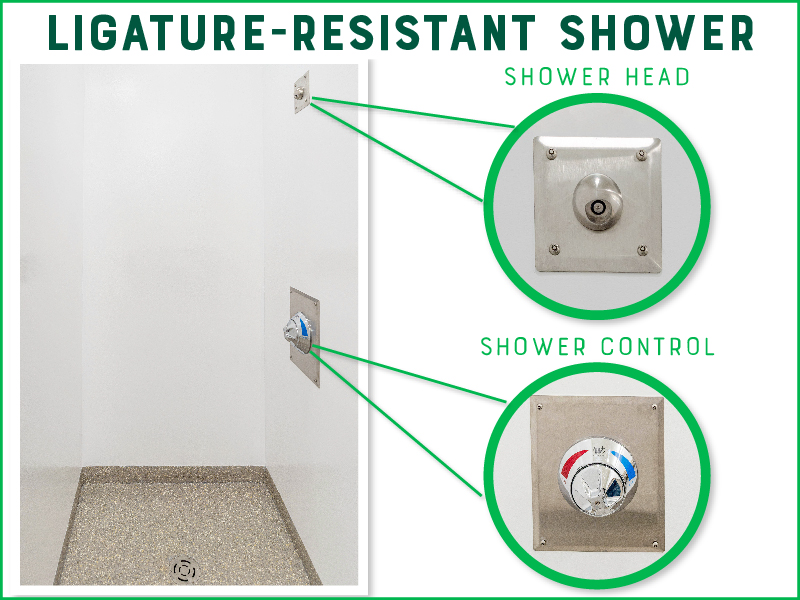 Other Fixtures
Shower controls and the shower head would be flush-mounted on the shower wall with only rounded surfaces protruding. Likewise, the toilet would be flush-mounted to the wall, and touch-button operated with no exposed piping or tank. The same design and function principles apply to other fixtures, such as water fountains and bottle-filling stations, when they're located in high-risk areas.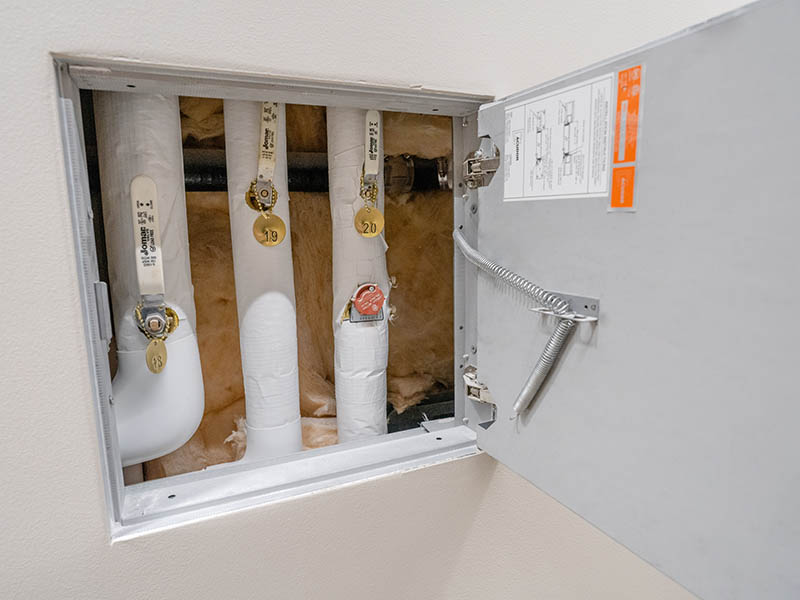 Secured Access to Pipes
Piping for these fixtures requires special methods as well. "All pipes, including the water supply tubes, need to be safely concealed," said Preston Bond, McElroy's project supervisor. "But you still need easy access in case you have to shut off the supply in an emergency or for service. One solution is to provide access through a locked panel in a secure location. Each supply line has its own clearly marked, individual shutoff valve."
Expert Installation and Service
"These fixtures operate much differently than the ones in your home," Preston explained. "It takes experience to install them properly and make them function correctly. Servicing them over time requires special knowledge as well. At McElroy's, we have a team of plumbers who know how these fixtures work, can set them up right and fix them if there's an issue."
Other Environments
In addition to self-harm reduction, these specialized fixtures and plumbing methods increase safety by being highly resistant to intentional or accidental tampering. This makes them a safe and valuable alternative in other healthcare settings, correctional facilities, and group residential settings such as dormitories, veteran campuses, nursing homes and addiction rehabilitation centers. Whatever the setting or the need, McElroy's can help increase health and safety by installing and servicing ligature-resistant plumbing fixtures that meet the facility's goals.
If you or someone you know is having thoughts of suicide, get help immediately. Call the National Suicide Prevention Hotline at 1-800-273-8255.