Insights
Service Quentin Latta: 25 Years of Problem Solving
February 22, 2021
"Quentin doesn't simply do the job at hand," said McElroy's Vice President Wade Jueneman, "he looks for the best possible solution. Quentin finds the fastest way to get the client back in business, while keeping their needs and costs in mind." We're celebrating Quentin Latta's 25th McElroy's work anniversary on February 22, 2021, and we want to honor him for his service as one of McElroy's finest problem solvers.
History of Service
Quentin grew up in the St. Marys/Wamego, Kansas area where his father worked in construction at Jeffrey Energy Center. "I look up to my father," Quentin said, "and I learned my work ethic from him." Like his father and grandfather, Quentin served in the military. He was in the army for three years and served as a forward observer – an especially dangerous role – during Operation Desert Storm in Kuwait and Iraq.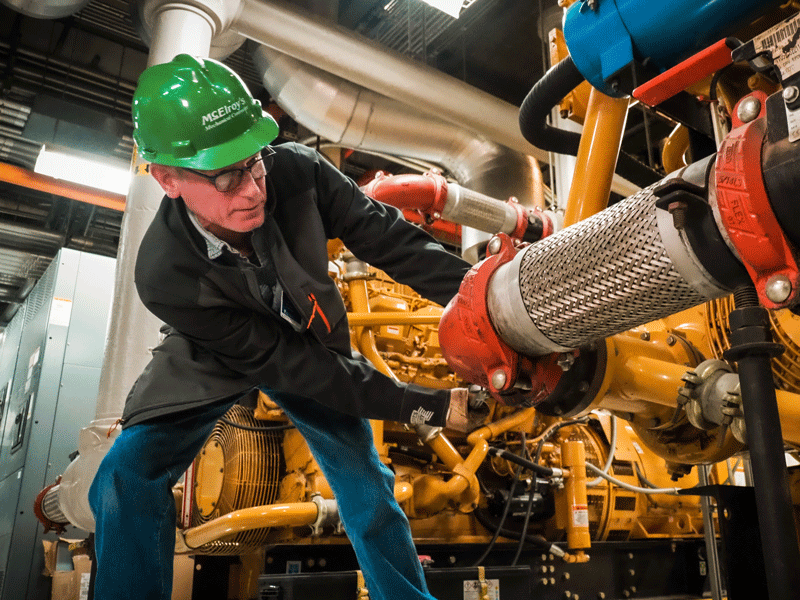 From Jeffrey to McElroy's
Quentin returned to Kansas in 1992. Quentin went to work at Jeffrey Energy Center in 1995 and began his union apprenticeship in plumbing and pipefitting. Laid off in early 1996, the union led Quentin to a position at McElroy's. "I didn't know anything about McElroy's," Quentin said, "but I quickly found them to be good people – friendly, talented and smart. McElroy's takes good care of their employees and sets you up to succeed with the tools and knowledge you need."
St. Francis
From the beginning, Quentin has been spending most of his hours at The University of Kansas Health System St. Francis Campus, formerly St. Francis Health Center in Topeka. "It's rewarding to work in a medical setting," Quentin said, "because I know I'm helping the hospital to care for people." There's also a wide variety of work to enjoy. "I work on everything from ¼-inch pneumatic tubing to 16" steel piping, from high-efficiency boilers to medical-gas delivery systems."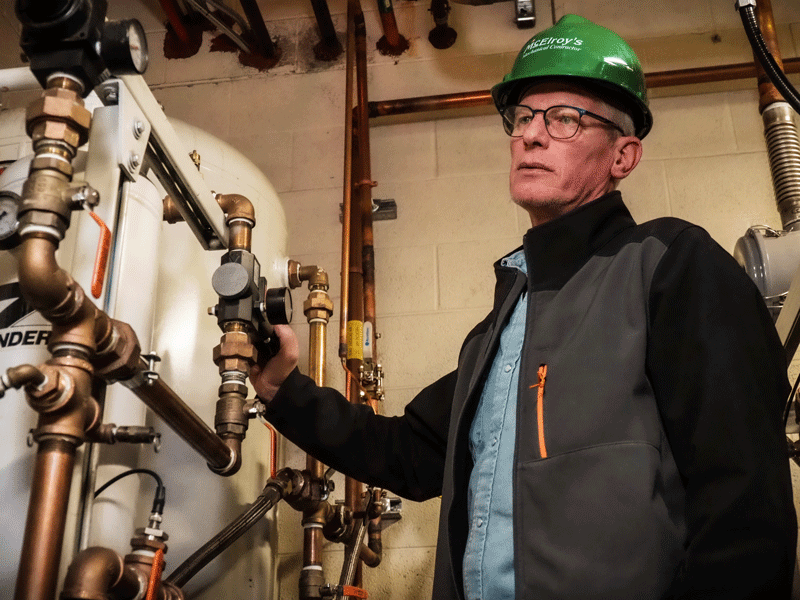 Mentoring Apprentices
As a proud member of Plumbers and Pipefitters Union Local 441, Quentin enjoys helping apprentices sharpen their skills, and likes to see them go on and do well. One such apprentice was Chad Brucken, now a McElroy's project foreman. "I've always been impressed with Quentin's work ethic and quality control," Chad said. "When I was his apprentice, he ensured I understood and followed important procedures to safeguard ourselves as well as the patients, staff and visitors inside the hospital."
Hunting and Fishing
Quentin said that plumbing is a very good and rewarding trade for him. He described a good day at work as, "getting things done, solving problems and finishing what I planned." In his free time, Quentin enjoys the outdoors. He still lives near Wamego, close to his parents and two sisters. There's room to go hunting and four-wheeling, and he has great photos to share of the giant spoonbills he catches on fishing trips.
Making Life Easier
"Quentin is a huge asset to the McElroy's team and an absolute joy to work with," said Wade. "He's always thinking about solutions that make life easier for the client, which makes all of us look great." McElroy's is glad that Quentin joined our team 25 years ago, and we're looking forward to many more years with him. Not only is he a great problem solver in his own right, he makes everyone around him better too. Thank you for 25 outstanding years of service, Quentin Latta! McElroy's really appreciates you.